Skyworth OLED TV easy to use? Xiao Bian analyzes the six resource platform functions of Skyworth OLED TV in detail.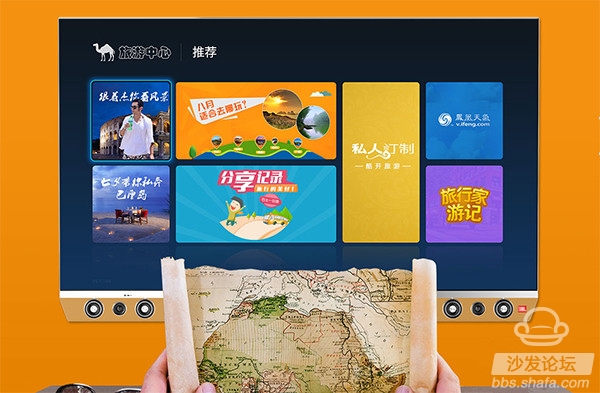 Geek Travel Tourism Platform
Geek Travel - a professional television travel platform.
The first TV travel platform integrates resources for departure, where to go, and tourism in the same city to tailor travel routes for family members.
Skyworth OLED TV satisfies the user's "going out" mood and needs, and specializes in the Geek Travel TV travel platform. Integrate a variety of travel-related applications to create a platform for tourism resources, which will enable users to tailor tourist attractions, travel routes, travel consumption information, etc. to provide users with a full range of travel services!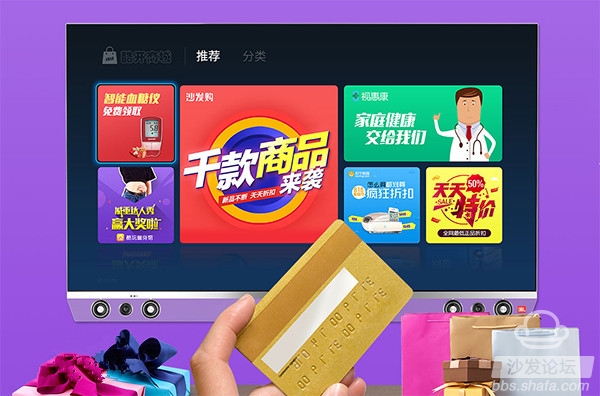 Geek Mall Shopping Platform
Geek Mall - a professional TV shopping platform.
Create a new mode of home shopping and enjoy the exclusive benefits of TV shopping.
Skyworth OLED TV meets the consumer spending concept of "spending money" and specializes in the Geek Mall TV shopping platform. Skyworth OLED TV creates a new situation for smart home shopping, allowing users to spend swiftly without leaving home, enjoying the TV-side shopping experience easily, and never resorting to the crazy shopping model!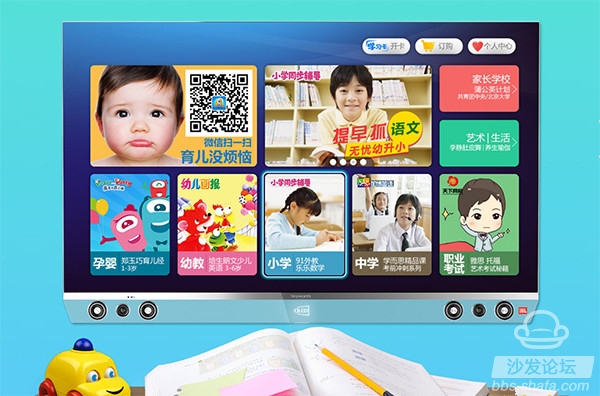 Geek Edu Education Platform
Geek Edu - professional home education platform.
Gather many educational resources, from 0 to 88 years old, can find matching courses. Pregnancy and infant knowledge, youth education, parents' classrooms, health classes, etc. It is your home encyclopedia.
Skyworth OLED TV meets the spiritual needs of "learning" by users, and specializes in the Geek Edu family education platform. Skyworth OLED TV integrates a large amount of educational resources to meet the learning needs of children from different age groups from children to the elderly. It is also built into the encyclopedia resources such as pregnancy and baby knowledge, health classes and other applications to meet the needs of different groups of people.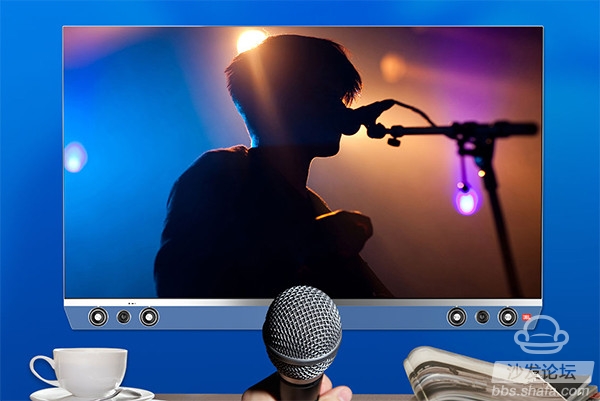 Geek Pod Music Platform
Geek Pod - professional home music platform.
Cool K builds home KTV for you, lossless music restore the most real sound.
Skyworth OLED TV satisfies the user's "singing" song demand, and specializes in Geek Pod family music platform. Built-in massive, high-quality music resources, all efforts to build K song platform. Not only can you hear soundtracks with lossless sound quality, but you can also achieve family karaoke and constantly update the latest and hottest music resources.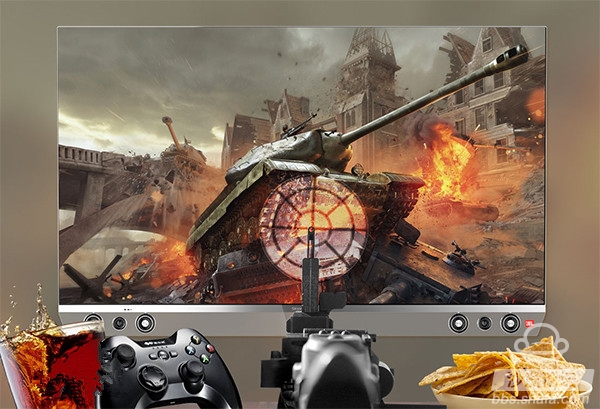 Geek Box game platform
Geek Box - Full-channel gameplay platform.
The game is rich in variety, including a large-scale 4K gun shooting game, joystick game, remote control game, etc. It is not only capable of fierce competition, but also easy to puzzle.
Skyworth OLED TV meets the user's "play" game experience, and specializes in Geek Box family game platform. The Geek Box game platform has built-in Geek Hero, Geek Quick, and Geek Quick Shooting. The main control method of the massive game is the virtual remote control of the mobile phone, and an official mobile phone virtual remote control APP needs to be downloaded before playing the game smoothly.
Geek Max viewing platform
Geek Max - professional television viewing platform.
With Tencent Film and TV as a powerful background, providing a wealth of film and television resources, HBO first-hand US drama resources, NBA live events, Hollywood synchronous theater and other major channels for you to choose.
Skyworth OLED TV meets the viewing experience of "crazy" users, and specializes in the Geek Max TV viewing platform. Skyworth OLED TV Tencent film and television as the background, providing a large number of genuine licensed program resources, real-time updates to meet the needs of film and television enthusiasts chase drama. There are also many channels such as American dramas, live events, and synchronized cinemas to meet the watching needs of film and television enthusiasts.
The biggest highlight of Skyworth's OLED organic TV is the 4 color 4K self-illumination technology, but it is also amazing to build a resource platform. The above resource platform is the integration of TV family Xiaobian for you to let you know Skyworth OLED. The different side of organic TV!
1. Powerful and durable 220V,1200W , revving up to 35,000RPM
2. BPA free jug made from Tritan plastic, capable of preparing up to 1.5 liter of food or drinks, extra 750 ml and 500ml sport cups with one blade base and one sport cup cover
3. JANPANESE KAWASAKI STEEL blade system
4. Pulse button for quick and precise mixing

5. Ideal for crushing ice
6.Power compensation system, overheating protection
7.Electro-magnetic induction safety lock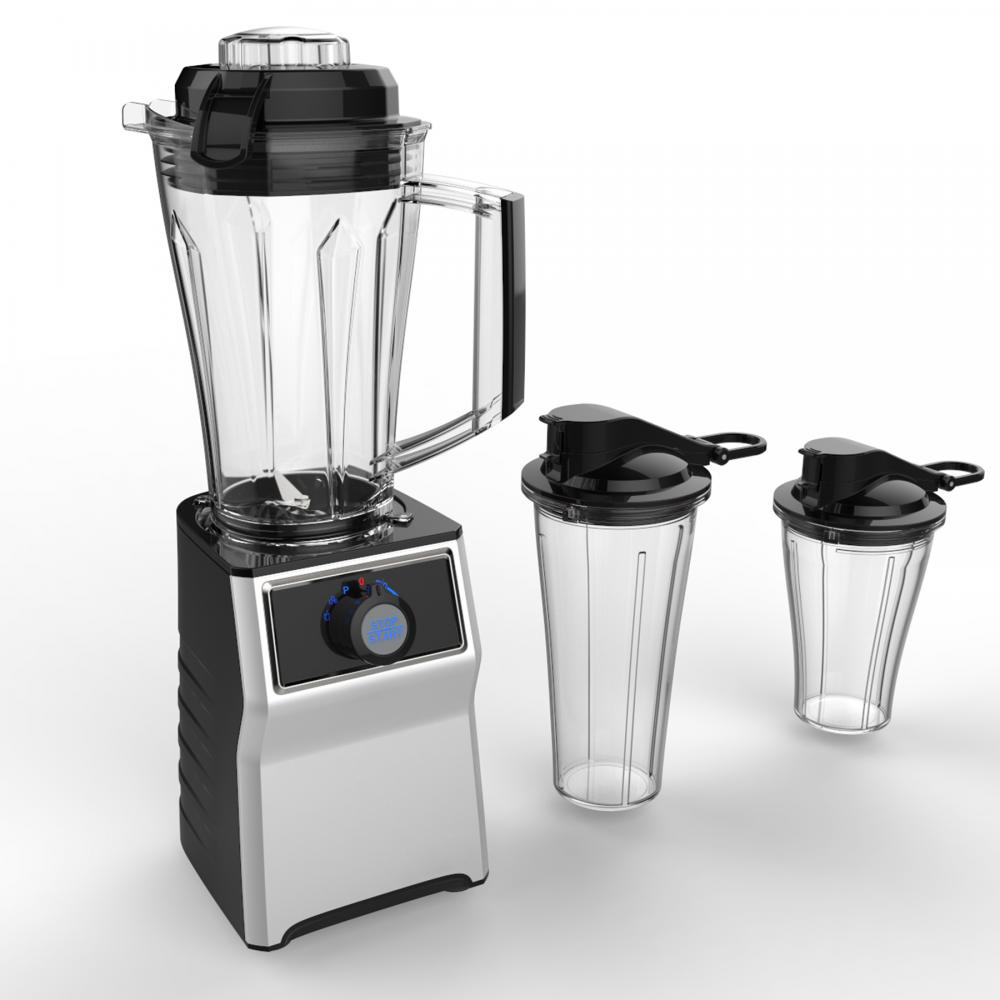 Portable Blender Bottle,Juicer Mixer Price,Portable Juice Blender,Best Juice Blender
Housoen Electric Manufacture Co., Ltd. , https://www.housoenappliances.com