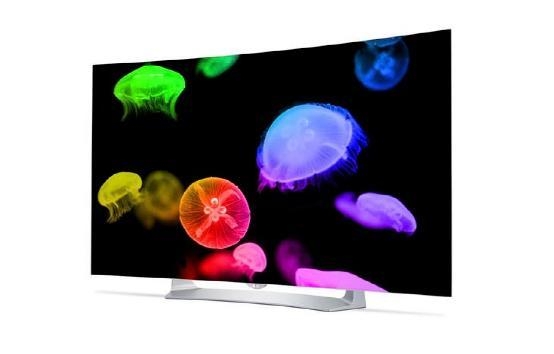 Last year, LG released the OLED TV 55EC9300. At that time, the media rated the TV as "the best quality TV", but at the time it was as high as $3,500 (about 22,207 yuan).
Recently, LG has released a sequel to this TV, the 55EG9100. The configuration of the two TVs is basically the same, but its price is only 2,000 US dollars (about 12,690 yuan).
Currently, OLED TV makers hope to attract buyers who want to purchase high-end LCD TVs at more reasonable prices, so the price of OLED TVs will decline so dramatically. Of course, the price of $ 2,000 is not really cheap, although it has a curved screen, but does not support 4K resolution.
In actual tests, the picture quality of OLED screens is better than that of LEDs and LCDs (the most popular screen technology on the market today). The main advantage of OLED technology is that it can display completely dark black and very bright white on the screen at the same time, realizing infinite contrast in true sense. Due to the extremely complicated production process, OLED screens are expensive. At present, only one LG company on the market sells such products on a large scale.
At the same time, LG also released two more expensive OLED TVs in the US market - the 55EG9600 and the 55EF9500. Both TVs support 4K resolution, but for 55-inch TVs, unless the user is very close to the TV, it is difficult to feel the 4K effect. The 55EF9500 in both models is equipped with a flat screen that supports enhanced HDR functionality. Both models cost $1,000 more than the 55EG9100, and for most people the price/performance ratio is not high.
Currently, LG does not have a flat-screen 55-inch OLED TV with 1080P resolution. This series of TVs does not have a 55-inch version. If you want to buy a larger OLED TV, consider a $5,000 (65,725 yuan) 65-inch LG TV.
If you are entangled in the old 55EG9300 and the new 55EG9100, then we recommend you buy last year's 55EG9300. Because with the release of new products, last year's 55EG9300 has dropped to 1,800 US dollars (about 11,421 yuan), less than the new 200 US dollars. And according to LG, the picture quality of both TVs is exactly the same.
The main difference between the two models is the appearance and some of the features. The new 55EG9100 is equipped with a more traditional style base, while the new support for LG's new gesture control system and Smart TV system, running webOS 2.0. Compared to the old version, webOS 2.0 runs significantly faster.
Previously, WebOS 1.0 had been criticized by a large number of users for its slow response. LG originally planned to release a new version last month, but the new version has not yet arrived. A representative of LG said a week ago: "Because of some unforeseen problems, the new version will be postponed to be updated in the next few weeks, and we will promptly notify users."
Uvc Light,T5 Uvc Lamp,T5 Uvc Tube,T5 Uvc Bulb
Changxing leboom lighting product CO.Ltd. , https://www.leboomuv.com