: After several months of purchasing KUKA, Midea has made great moves in overseas robotics. This time, the United States is aiming at a 30-year-old Israeli robot company. Recently, it is reported that Midea has entered into a strategic cooperation deal with Servotronix, a provider of motion control system solutions in Israel.
Recently, in an interview with reporters, relevant persons from the United States have confirmed this matter. He said that currently Midea Group has transformed into a global technology company that consumes electrical appliances, HVAC, robotics and industrial automation systems, while Servotronix focuses on developing and selling motion control and automation solutions and has a wide range of global businesses. Both parties will Cooperation on smart innovation, and the United States will continue to increase investment in automation and intelligent manufacturing technology.
In the eyes of people in the industry, the acquisition of Servotronix by the United States is a perfection of the layout of the robot industry chain. At this point, the United States almost mastered the robot's entire industrial chain. However, the United States has not hesitated to take a stake in overseas robot companies at a high price, it is precisely to look at the new growth opportunities in Asia and even the global industrial automation market.
"The robot strategy of Midea has been very clear. After taking the Israeli robot company, the entire picture of the industrial landscape officially surfaced." Close to the United States revealed.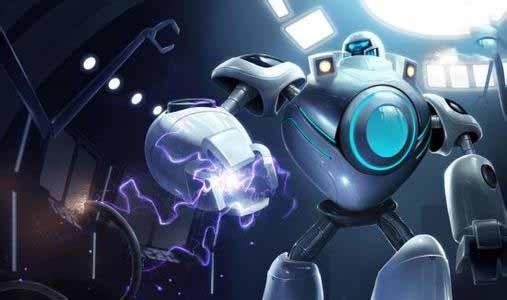 Two overseas acquisitions
Robot Industry Global Exposure
Midea Group has just completed the tender offer for German robotics company KUKA Group. Recently, Midea Group announced that it has entered into a strategic cooperation deal with Servotronix, Israel's motion control system solution provider. At present, all regulatory approvals for strategic cooperation transactions between the United States and Israel Servotronix have been passed and all the prerequisites for the transaction have been met.
According to sources, the valuation of Servotronix totaled 170 million U.S. dollars in this transaction. U.S. plans to obtain 80% of Servotronix shares, but it is still not known whether this plan will be finalized. Recently, Fang Hongbo said: "The United States has completed the control of Servotronix, the acquisition of shares in more than 50%."
This is not the first time that the United States has acquired a foreign robot company. In May of last year, Midea Group announced that it intends to acquire KUKA, a German industrial robot company, for an offer of EUR 115 per share. A few months later, Midea Group finally won a 94.55% stake in German Robotics. The acquisition of KUKA has just ended, and the United States can't wait to reach out to this Israeli robot company. And Midea's acquisition of Servotronix was considered by the industry as a perfection of its robot industry chain layout.
The KUKA company previously acquired by the United States was one of the "four families" of robot manufacturing in the world. However, its lack of core components such as servo drives and controllers is its weakness, and most of them require procurement.
1 2 Next>
The Embedded Printer does not need carbon ink or thermal technology, and only needs thermal paper roll to print all kinds of content. It is an economical and fast printing. Embedded printer supports the secondary development of major systems. There are two types of manual tearing and automatic cutting. It is also suitable for various terminal equipment, such as medical testing equipment, intelligent classification equipment, industrial testing equipment, intelligent vehicle-mounted printing list equipment, etc. At the same time, it also supports the secondary development of MCU, Android, Raspberry Pi, windows and other systems.

Testing Instrument Embedded Printer,Micro Embedded Printer,Usb Serial Printer
Shenzhen Geyi Technology Co., Ltd. , https://www.gy-printer.cn