On February 3, 2016, Dalian United Holdings, a leading semiconductor component distributor dedicated to the Asia Pacific market, announced that its product has launched a multi-channel driver solution for automotive SSL lighting based on NXP technology and products. The multi-channel LED driver solution features a unique topology that is ideal for increasingly popular full-LED headlights and matrix headlight applications.
LED light-emitting diodes are gradually replacing the traditional light sources we are familiar with with their high performance, long life and strong applicability. And with the advancement of technology, LED light sources have entered the field of automotive lighting. In addition to the high-end models of brake lights and daytime running lights, Audi has taken the lead in the use of LED headlights, the new generation Mercedes-Benz S-Class has replaced all the light sources on the car with LEDs. As costs decrease, LEDs will progress more rapidly as a vehicle light source. Pinjia has launched a multi-channel LED driver solution based on NXP products.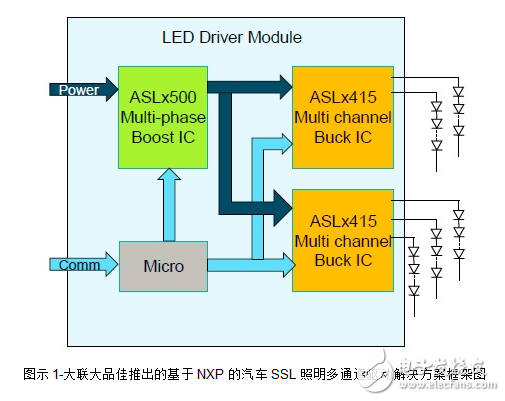 The program launched by Da Lian Da Pin Jia has the characteristics of high flexibility and high efficiency platform. Its highly integrated device can greatly reduce system cost; integrated SPI interface, can control system buck-boost and output current, and integrate diagnostic function; output current of each channel is 1.5A; 0~100% PWM dimming , 0.1% resolution; system efficiency 87%, and provides excellent thermal performance; 1/2/4 channel boost chip, pin compatible; 2 / 3 channel constant current output chip, pin compatible.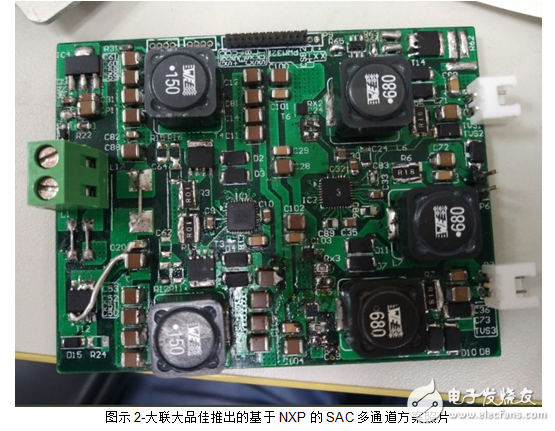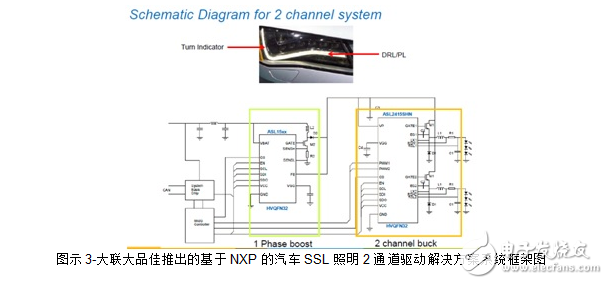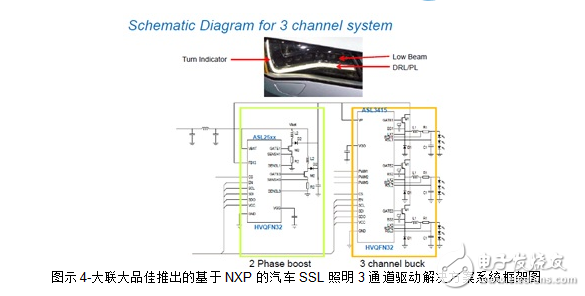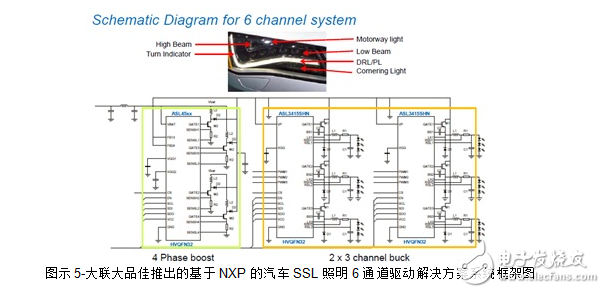 About Dalian United Holdings:
Datongda Holdings is the world's number one semiconductor component distributor with leading market share in the Asia Pacific region. Headquartered in Taipei (TSE:3702), it owns nearly 6,000 employees including Shiping, Pinjia, Zhiding and Youshang. People, more than 250 agent products suppliers, more than 120 distribution bases around the world (about 70 in the Asia-Pacific region), turnover in 2014 reached 14.9 billion US dollars (self-contained). (*Market rankings are published by Gartner)
Dalian United Holdings holds an industry holding platform, continuously optimizes the front-end marketing and logistics support team, acts as a professional partner in the industrial supply chain, provides Demand CreaTIon, turnkey solutions (Turnkey SoluTIon), technical support, warehousing logistics and IC Value-added services such as e-commerce meet the needs of different customers such as original equipment manufacturers (OEMs), original design manufacturers (ODMs), electronic manufacturing service providers (EMS), and small and medium-sized enterprises. The scale of international operations and localized sales channels have long been deeply rooted in the Asia-Pacific market. It has been selected as the "Best IC Distributor in Asia" by professional media.
In order to improve the quality of localization services of the United Nations General Assembly and meet the differentiated needs of customers in the service areas of Greater China, the six major areas of the United Nations (China) services include China-Based Manufacturers and Taiwan-Based Manufacturers. ), Foreign Manufacturing Service, Japan-Based Manufacturers, Korea-Based Manufacturers and Hong Kong-Based Manufacturers customers. In addition to providing customers with the best turnkey solution (Turnkey SoluTIon), and in order to meet the customer's small-volume device procurement needs, the company has set up a dedicated small batch service team (SQS, Small QuanTIty Service). The United Nations has established the United Nations General University of Commerce and Trade in the Mainland and Hong Kong, the United Nations General Trading (Shenzhen) and the United Nations Electronic (Hong Kong), with the "Industry's Choice. Passage Benchmark" as the corporate vision and the full implementation of "Team, Integrity, The core values ​​of professionalism and efficiency are professional services to achieve mutual benefit and win-win for suppliers, customers and shareholders.
Rice Mill Machine,Rice Huller Machine,Portable Rice Mill,Rice Sheller Machine
WOSENS TECHNOLOGY Co., LTD , https://www.wosenstechnology.com