â–¡ Zhejiang Wang Binlin
Many fans are eagerly looking for a wireless microphone with a long transmission distance, high sensitivity to picking up sound, long-term operation without running frequencies, high simplicity and ease of production, and low cost. The single tube long-range wireless FM microphone introduced in this article has the above characteristics.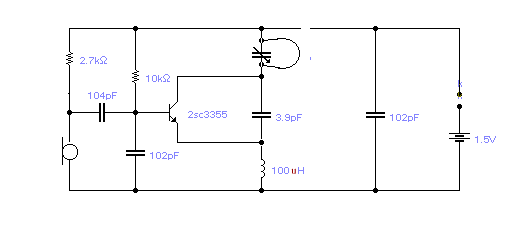 Since the transmitting loop antenna L1 doubles as an oscillating coil, a high-frequency current that resonates at the same frequency as the oscillation frequency flows in the antenna, so it is always in the optimal transmission state. In practice, the transmission distance in empty mines is about 100-1850M (the receiver uses a TOLY1781 pocket radio, the antenna of the machine is extended to a reception distance that can be achieved when it is 0.8M). In contrast, at the operating voltage, When the working current and the transmission frequency are equal, L1 is replaced by a common spiral coil, and the collector of the oscillating transistor is connected to a 5PF capacitor to 0. 8M long tie rod online launch experiment. The launch distances of the two launch modes are almost the same. The transmission efficiency when the built-in type antenna doubles as the oscillating coil is quite high.
The built-in loop antenna is made of enameled wire with a length of 160MM and φ1MM, which is made of a metal ring or a box shape and embedded in the cabinet. Adjust the capacitor C3 so that the transmission frequency falls between 88-108MHZ, in order to receive with FM radio. When the battery voltage changes between 1.2-2V, it works for a long time. The transmission frequency of this circuit is stable. When the battery voltage is 1.5V, the working current of the whole machine is about 2.5MA. When debugging, keep your hands away from the loop antenna, and don't approach metal objects when placing it, so as not to affect the oscillation frequency and emission distance.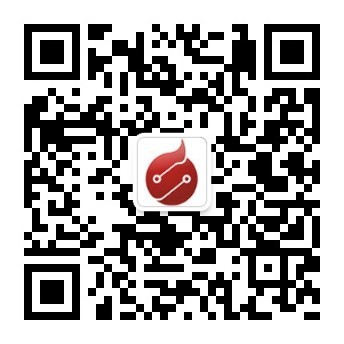 Follow WeChat
Interesting and informative information and technical dry goods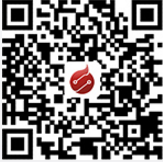 Download Audiophile APP
Create your own personal electronic circle

Follow the audiophile class
Lock the latest course activities and technical live broadcast
related suggestion
[Photo] Simple household inverter power supply
Most of the commercially available inverter power sources use inverter modules such as UPS and PKK, and the input DC power supply is mostly ...
Posted at
2006-04-16 23:06
•
238
times read
[Photo] Simple FM Intercom
The FM intercom circuit introduced here has an intercom distance of more than 100 ...
Published on
2006-04-15 20:52
•
494
views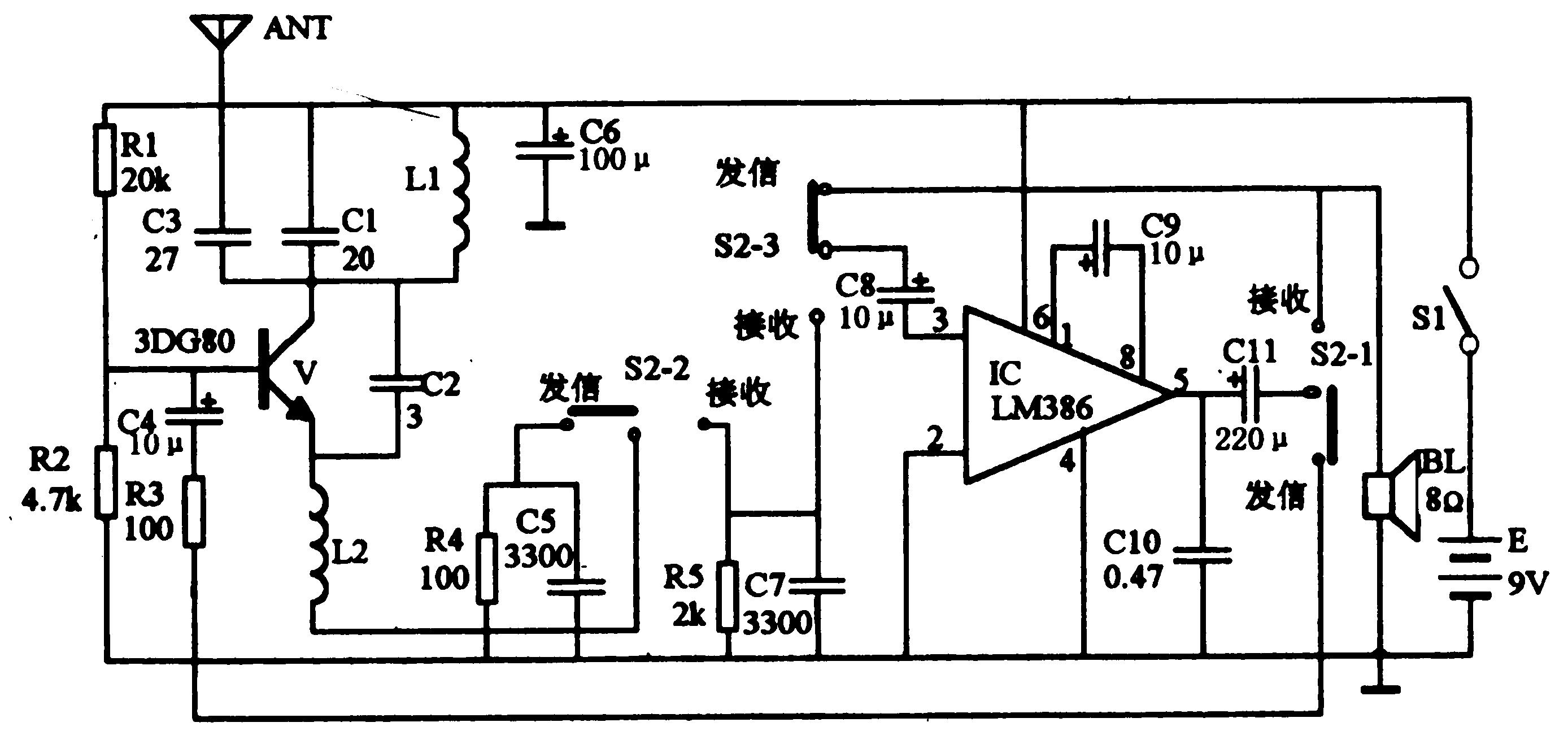 [Photo] Simple wireless karaoke singing microphone
The microphone is indispensable for karaoke. If the wired microphone is changed to a wireless microphone, it will be even more ...
Published on
2006-04-15 20:45
•
328
times read
var check_allow = "/d/Api/iscantalk.html"; var add_url = '/ d / article / write /'; function CheckLogin () {now_uid = ''; var ElecfansApi_checklogin = '/ webapi / passport / checklogin'; var logout_url = "{: U ('Login / logout')}"; var logout_url = 'http://bbs.elecfans.com/member.php?mod=logging&action=logout&refer=front'; $ .get (ElecfansApi_checklogin, function (data, textStatus) {if (data! = "") {EchoLoginInfo (data); CheckEmailInfo (data); data = $ .parseJSON (data); now_uid = data.uid; / * var login_content = 'write an article
'+ data.username +'