The Bluetooth 4.0 specification brings a new type of Bluetooth technology-there are different names in the field of direct-to-consumer communications: Bluetooth LE is Bluetooth Low Energy or Bluetooth Smart. The purpose of developing this new type of Bluetooth technology is to serve new Bluetooth devices. Previously, Bluetooth was not widely used in these areas because of its battery life or cost issues. In this article, I will briefly introduce you to the development of Bluetooth Low Energy technology, the positioning of the Bluetooth Smart and Bluetooth Smart Ready consumer electronics markets, and how to determine which "flavored" Bluetooth technology is best for you.
Many names of this wireless technology do not have a long history
Around 2005, the Nokia Research Lab initially called Bluetooth LE "Bluetooth lite" and regarded it as a supplement to the standard Bluetooth technology. It is smaller and lighter, serving the standard Bluetooth technology that is too complicated or consumes too much power. High application. Nokia foresaw the prospects of this new technology, and together with other wireless technology and semiconductor companies formed an industry alliance around this technology and named it Wibree. About a year later, people clearly realized that developing this technology within Bluetooth SIG was the most feasible method, and then transferred the development work to the alliance.
At that time, this technology was called ultra-low-power Bluetooth technology, and was eventually renamed Bluetooth low energy. This technology was included when the Bluetooth 4.0 specification was released in 2010. For consumers, Bluetooth version 4.0 is called Bluetooth Smart or Bluetooth Smart Ready, depending on the specific form of its application.
Status of Smart Bluetooth technology
Bluetooth low energy has been used in quite a few devices on the market, including the H7 heart rate belt from Polar, the Fenix ​​sports watch from Garmin, etc. Some of the Bluetooth Smart product display pages of Bluetooth SIG conducted Description: http://www.Bluetooth.com/Pages/Bluetooth-Smart-Devices.aspx. Equally important, new mobile phones, tablets and PCs from companies such as Apple, Motorola and Samsung all provide Bluetooth low energy support.
So, what exactly is Bluetooth Smart / Bluetooth low energy?
People have some doubts about what Bluetooth 4.0 is. Some people who are not familiar with the internal working principle of Bluetooth technology will think that Bluetooth Smart can reduce the power consumption of all Bluetooth working devices, but this is not the case. The benefits of Bluetooth Smart only apply to devices that actually use the Bluetooth Smart / Bluetooth low energy feature, and only work in certain use cases. For more details, let us first look at how Bluetooth Smart is defined from the perspective of a consumer.
Bluetooth Smart and Bluetooth Smart Ready
From a consumer's perspective, Bluetooth devices that integrate Bluetooth low energy technology are affixed with the Bluetooth Smart and Bluetooth Smart Ready logos. These logos do not necessarily directly correspond to the technology categories we will discuss later, but they have their own definitions of consumer experience. Bluetooth Smart Ready devices are some "central" devices, such as computers, tablets, mobile phones, etc. They all support Bluetooth Smart (Bluetooth low energy) and allow other attributes to be added to the device in the future (by downloading applications or drivers, Or other methods). Bluetooth Smart devices are some devices based on Bluetooth low energy, which communicate with Bluetooth Smart Ready devices. One thing to note is that, by definition, Bluetooth Smart devices cannot communicate with "classic" Bluetooth devices, they only communicate with Bluetooth Smart Ready devices.
The purpose of this is that when a consumer buys a Bluetooth Smart device, he (she) knows that this device can work together with other devices that bear the Bluetooth Smart Ready logo, but cannot work with only the standard Bluetooth logo. Equipment work.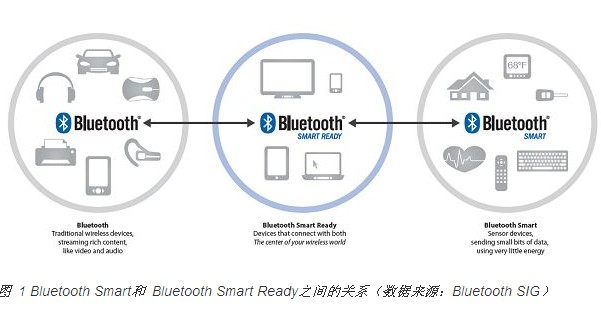 Technology Outlook
From a technical point of view, it can be basically divided into three different types of Bluetooth devices: "classic" Bluetooth, Bluetooth dual mode and Bluetooth single mode.
As mentioned earlier, the first is a "classic" Bluetooth device. Most Bluetooth device customer groups fall into this category. Although Bluetooth low energy support hardware has been shipped for more than a year, there are still many devices that do not have the software support required by Bluetooth low energy. Looking ahead, we have every reason to believe that most devices will include Bluetooth low energy support (most modern Bluetooth ICs already do this). However, there are definitely some types of devices that Bluetooth low energy cannot fully utilize its advantages (for example: Bluetooth stereo headsets), and in the foreseeable future, they may still be the stage for Bluetooth "classic" devices.
The second category is the so-called "dual mode" devices. These devices support both "Classic" Bluetooth and Bluetooth low energy, and can communicate with "Classic" Bluetooth and Bluetooth Smart devices. Dual-mode ICs exist in Bluetooth Smart Ready devices. These devices do not benefit from the low power consumption brought by Bluetooth low energy, because they still need to meet the requirements of traditional Bluetooth devices, but they are an important part of the entire ecosystem.
The third category that may also be the most interesting is the "single mode" device, which supports Bluetooth low energy as the only communication method. These devices cannot directly communicate with Bluetooth "classic" devices, but on the other hand they are highly optimized for Bluetooth low energy technology, so they can take full advantage of the benefits of this new technology.
Please note that Bluetooth low energy is designed and optimized for use with relatively low duty cycles. For example, when exercising for a long time, a heart rate belt can stay connected for several hours, but it only needs to send a few bytes per second, so when using the optimized protocol, the wireless transmission on time may be less than one millisecond. In contrast to this, the data transmission volume of the earphone or wireless speaker is hundreds of kB per second, and the percentage of the wireless transmission on time reaches double digits. The original Bluetooth specification was designed for universal wireless data transmission, and has been successfully modified for use in input devices and other applications such as wireless audio. Bluetooth low energy is designed to meet the needs of some applications where the original Bluetooth specification is limited, thereby expanding the entire target market of Bluetooth technology.
Bluetooth Smart Market
So far, Bluetooth Smart has been well applied in sports and fitness. In addition, it has huge application prospects in healthcare and some new emerging applications (such as: proximity tags, "accessories" and remote user interfaces, etc.).
The proximity label is a small battery-powered label that communicates with the central device to let the central device know whether the label is within the specified range. After combining other information, it can effectively serve our daily life. Using this technology, we can track where the key is placed, remind you that you will not forget to bring your mobile phone when you leave the house, and also help you find the TV remote control that the children left under the sofa.
"Accessories" is a device that wirelessly connects to your mobile phone or tablet. It can extend the functionality of the application in a way that is not possible through the sensors built into the mobile device. For example, a heart rate monitoring belt is used with a sports tracking application (at present, there is no good way for your phone to directly measure your heart rate). Personally, I am happy to see people use this technology to invent more amazing new devices.
Remote user interface refers to the fact that various devices present a user interface on a mobile phone or computer, rather than a physical user interface implemented through buttons, screens, etc. This is already common in some more complex devices, which are connected to the Internet in some way (for example, my router uses a web browser for configuration), and Bluetooth Smart makes this job easier, Let it be extended to some battery-powered or non-continuously connected devices. One of my favorite examples is that the heater in my children 's room uses a thermostat. By programming it, I can set separate night and day temperatures for each day of the week. It has a user interface consisting of two 7-segment displays, 3 LEDs and 5 buttons. I found that even with the user manual in hand, it is obviously impossible to know how it works. However, if you use a single-mode Bluetooth low energy IC instead of hardware, you can program through the touch screen. This can greatly improve the user experience, and even save a portion of the cost for thermostat manufacturers (component cost and fewer rework / customer service calls!)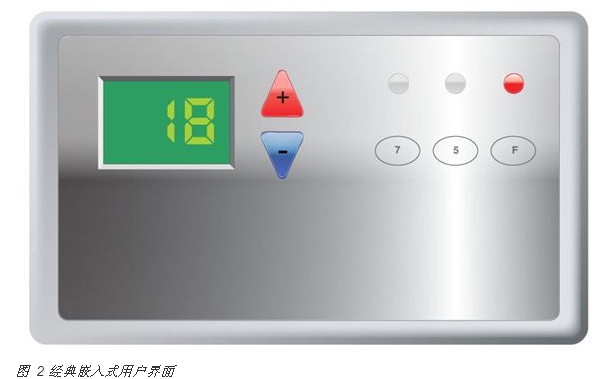 This is a new type of Wireless charger names Wireless Phone Charger,it`s unique design and multifunctional performance makes you safe driving without blocking sight,it`s not only a magnetic base for you to put on the mobile in case of falling down but also a wireless innovative Power Bank for charging any of QI supported mobiles.It`s Wide compatibility for many mobiles types such as Iphone,Samsung,Huawei and etc.The triangle is as stable as Mount Tai,the PC and ABS material protects your mobile from scratch or damage.You deserve this creative light Wireless Car Charger.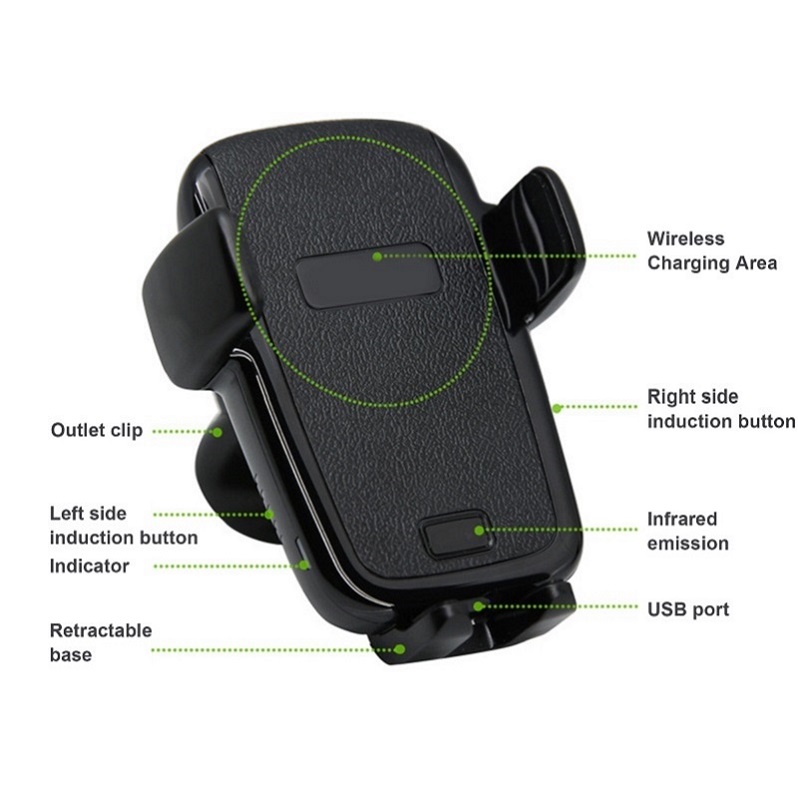 Wireless Phone Charger,Iphone Wireless Charger,Wireless Cell Phone Charger,Galaxy Wireless Charger
Shenzhen Hequanqingnuo Electronic Technology Co., Ltd. , https://www.hqqnbattery.com